March 2019 - AUA Public Policy Council Update for MAS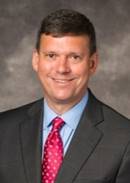 From the Chair
I am pleased to share updates from the AUA Public Policy Council that may benefit your Section members. Our updates include information on the Annual Urology Advocacy Summit as well as our meetings with six federal agencies/organizations to discuss the impacts of USP 800 on urology practices, regulatory burdens inhibiting patients' access to care, and research funding. 
Annual Urology Advocacy Summit:
The 2019 Annual Urology Advocacy (AUA) Summit brought together nearly 250 urologists, advanced practice providers, researchers, and patient advocates to advocate for key urologic issues in Washington, DC. There was representation from more than 30 different groups – including urology specialty societies – and roughly 65 medical students, residents, fellows, and young urologists in attendance. Read more.
AUA Summit Agency Visits Promote Strong Dialogue and Potential Wins on Key Issues
On March 5, the AUA had the opportunity to visit the Office of the National Coordinator for Health information Technology (ONC), U. S. Pharmacopeia (USP), the National Institute for Occupational Safety and Health (NIOSH), the National Institute on Aging (NIA), the National Institutes of Diabetes and Digestive and Kidney Diseases (NIDDK), and the National Institute of Child Health and Human Development (NICHD) as part of our AUA Summit outreach.
USP Meeting: Complementing almost two years of AUA outreach with the USP, the AUA met with key senior leadership to discuss the requirements of USP Chapter 800, including the National Institute for Occupational Safety and Health (NIOSH) list of hazardous drugs that goes into effect on December 1, 2019.
AUA Public Policy Council member Aaron Spitz, MD, and AUA State Advocacy Committee member William Reha, MD, represented the AUA. They cited issues that have occurred in several states that have legislatively mandated adherence to USP Chapter 800 guidance. The AUA has pointed out that if the guidance in Chapter 800 as it relates to compounding of hazardous drugs is inappropriately applied to practices and facilities that administer these drugs, it will negatively impact provision of cancer treatments to patients. If physician practices are required to follow the guidance that requires installation of closed system drug-transfer devices such as hoods and ventilation systems in their offices, the cost is prohibitive.
The USP defines compounding as the mixing of two or more FDA-approved drugs or ingredients, with exceptions. This is different than administration. After many conversations with USP representatives to address the unintended consequences of the "compounding" guidance in Chapter 800, USP expressly defined administration as the mixing or reconstituting of a drug according to manufacturers' recommendations for a single patient for immediate use in USP Chapter 797 update to be published on June 1, 2019 in the USP-NF, a combination of two compendia, USP and the National Formulary (NF). Drugs such as bacillus calmette-guerin (BCG) and leuprolide are included on the NIOSH list of hazardous drugs and are affected by the guidance. The language proposed in Chapter 797 should help clarify the difference between compounding and administration. Chapters <795>, <797>, and <800> are scheduled to be effective December 1, 2019.  The USP will continue to discuss the guidance with the AUA and also plans to continue to provide outreach to address our concerns with the various state agencies, such as the Joint Commission, National Association Pharmacy Boards, and state pharmacy and medical boards.
NIOSH Meeting: AUA Taskforce on USP chair Eugene Rhee, MD, and AUA Practice Management Committee chair Jay Motola, MD, met with NIOSH representatives to discuss their List of Antineoplastic and Other Hazardous Drug in that Healthcare Setting that includes urology drugs used to treat bladder and prostate cancer such as BCG, goserelin, histrelin, leuprolide and triptorelin. NIOSH representatives agreed to consider our request to have the NIOSH List drugs reclassified and keep the line of communications open.
As part of the discussion, the AUA shared the administrative burdens and problems with access to care for urology patients with the current category classifications of drugs. Discussion of administrative versus compounding of drugs and how the drugs were categorized by NIOSH were exchanged. We shared the AUA's Intravesical Administration of Therapeutic Medication policy statement on the protocol for administration of bladder drugs. NIOSH representatives clarified that the list of drugs is being revised and each drug will be reviewed line by line to determine if they should be on the list. Table 1 compounded antineoplastic drugs are required to follow USP Chapter 800 guidance. Each table classification is being redefined and the drugs will most likely be reclassified. NIOSH believes that since the inception of the list in 2004, drugs and treatments have changed. AUA pointed out that BCG is listed as a vaccine and not an antineoplastic and should not be on the list. NIOSH agreed to review the urology drugs on their list and consider reclassifying or removing the drugs if they do not meet the new criteria for hazardous drugs. Physicians at the meeting felt that prostate cancer drugs were also inappropriately identified on the list.
ONC Meeting: The ONC meeting with key senior leadership was convened to discuss interoperability issues, physician burden, and quality of care.  Coding and Reimbursement Committee member Micheal Darson, MD, and Regulatory Workgroup member Alan Kaplan, MD, represented the AUA and shared their experiences that electronic health records (EHRs) negatively impact their practices on a day-to-day basis and ultimately can affect patient access and quality of care for their patients.  Through the 21st Century Cures Act, ONC aims to reduce provider burden and improve interoperability. Its recent report on burden reduction outlines successes in health information technology (IT) as well as challenges that remain. In particular, the burden of Evaluation and Management documentation for visits and prior authorization are significant obstacles, and ONC leadership outlined their efforts to separate billing from documentation to alleviate physician burden. ONC and AUA discussed the potential of health IT to increase efficiencies and ways to facilitate electronic health record functionality. AUA will continue to monitor ONC's efforts and participate in dialogue with key ONC leaders.
NIA, NICHD and NIDDK Meetings: In addition, AUA President Robert Flanigan, MD; President-elect John Lynch, MD; Secretary-elect John Denstedt, MD; Research Council Chair Aria Olumi, MD; Research Advocacy Committee (RAC) Chair Toby Chai, MD; RAC Chair-elect Michael Hsieh, MD, PhD; RAC member Gail Prins, PhD; RAC member Hyung Kim, MD; and Research Grants and Investigator Support Committee member Charles Scales, MD, met with NIA, NICHD, and NIDDK leadership. Meetings engaged agency leadership in conversations about the relevance of urologic conditions to their specific agencies and highlighted how advocates for urologic research funding have contributed to recent gains in NIH funding (i.e., $2B increase for FY19). Conversations addressed the appreciation for supporting urologic research and highlighted current opportunities and challenges in urologic research that offer possibilities for collaboration in promoting and aligning research agendas.
Over recent years, the AUA has worked to build partnerships with these key agencies to help support and grow the important research needed to help patients with urologic diseases and conditions. Key takeaways include insight about key urologic research grants and new funding allocations specific to urologic research taking place within each agency. As a reminder, the AUA submitted feedback to NICHD's strategic plan in early 2019 and plans to submit urology-relevant input into NIA's strategic plan later this spring in effort to build additional engagement between urology researchers and NIA programs and program officers.
The following insurance coverage updates cover national carriers.
Centers for Medicare & Medicaid Services (CMS)
CMS's Change Request 11137 revises Chapter 13 of the CMS Manual of Medicare Claims Processing to allow providers to bill E/M codes 99211, 99212, and 99213 for Levels I through III when performed for reporting physician work associated with:
Radiation therapy planning (including, but not limited to, clinical treatment planning, isodose planning, and physics consultation)

Radiation treatment device construction

Radiation treatment management when performed on the same date of service as superficial radiation treatment delivery
Note: Medicare Administrative Carriers will not search their files for claims already paid or to retroactively pay claims. However, MACs will adjust affected claims that you bring to their attention.
Read the CMS MLN Matters article here.
Oxford United Healthcare Plans
Oxford United Healthcare Plans have revised their Gonadotropin Releasing Hormone Analogs medical policy with the following changes:
Added Lupaneta Pack (leuprolide acetate injection & norethindrone acetate tablets) to the policy as a medically necessary agent for the initial and re-treatment of endometriosis when coverage criteria are met (refer to the policy for listed criteria).

Added Triptodur as a medically necessary agent to the coverage criteria section for the treatment of central precocious puberty.

Added adjunct for gender-affirming hormonal therapy for transgender adults as a covered indication for GnRH analogs when initial and continuation criteria are met (refer to the policy for listed criteria).

Added coverage for continuation therapy with GnRH analogs for gender dysphoria in adolescents when criteria are met (refer to the policy for all criteria).

Revised coverage criterion for gender dysphoria in adolescents to add alternate requirements for laboratory testing of the pubertal basal level of luteinizing hormone (based on laboratory reference ranges), or a pubertal luteinizing hormone response to a GnRH stimulation test.

Added the following ICD-10 codes:

F64.0 Transsexualism
Z87.890 – Personal history of sex reassignment

Added initial and re-authorization length of no more than 12 months for gender dysphoria in adolescents and for the adjunct treatment in transgender adults.

Added a note to coverage policy section to state that the duration of use for Lupaneta pack is limited due to the adverse impact on bone mineral density. Specified that the initial treatment course is limited to 6 months, followed by a single re-treatment course of not more than six months (if applicable).

Added a note to conditions of coverage section to state that precertification is not required for Lupaneta pack but is strongly recommended; precertification will be required as of February 1, 2019.
Read the complete update here.
United Healthcare
Advance Notification and Prior Authorization Requirement Changes: United Healthcare has made some changes affecting code additions to prior authorizations. Effective for dates of service on or after July 1, 2019 (changed from April 1, 2019), the following procedure codes will require prior authorization for United Healthcare Medicare Advantage, United Healthcare West Medicare Advantage, United Healthcare Community Dual Special Needs Plans, United Healthcare Community Plan Massachusetts Senior Care Options, United Healthcare Community Plans-Medicare; and Medica and Preferred Care of Florida health plan, United Healthcare Connected TX (Medicare-Medicaid plan) and My Care Ohio (Medicare-Medicaid plan):
Category Codes Stimulators (New) 64590 Under Neurostimulator Procedures on the Peripheral Nerves     
Effective for dates of service on or after July 1, 2019, the following procedure codes will require prior authorization for United Healthcare Community Plan of California (Medi-Cal Plan):
Category Codes Cancer Supportive Care
J0897 Injection, Denosumab 1mg,
Chemotherapy Drugs
J9031 BCG (Intravesical), per instillation,
J9155 Injection, degarelix, 1mg,
J9202 Goserelin acetate implant, per 3.6,
J9214 Injection, interferon, alfa-2b,
J9217 Leuprolide acetate (for depot suspension), 7.5mg,
J9225 Histrelin implant (Supprelin LA) 50mg,
J9271 Injection, pembrolizumab, 1mg,
J9280 Injection, mitomycin 5mg,
J9357 Injection, valrubicin, intravesical, 200mg
Read the complete update here.
Prior Authorization Required for Therapeutic Radiopharmaceuticals: Effective May 1, 2019, United Healthcare will require prior authorization for therapeutic radiopharmaceuticals administered on an outpatient basis for United Healthcare Community Plan members in Arizona, California, Florida, Iowa, Maryland, Michigan, Mississippi, Nebraska, Ohio, Rhode Island, Texas, Washington, and Wisconsin. Effective May 1, 2019, the process to request prior authorization for therapeutic radiopharmaceuticals for United Healthcare commercial plan members will change.
The following products will require authorization:
Lutetium Lu 177 (Lutathera)

Radium RA-233 dichloride (Xofigo)

All therapeutic radiopharmaceuticals that have not yet received an assigned code and will be billed under a miscellaneous Healthcare Common Procedure Coding System (HCPCS).
HCPCS codes impacted by this prior authorization will include:
A9513- Lutetium Lu 177, dotatate, therapeutic, 1 mCi
A9606- Radium RA-223 dichloride, therapeutic, per microcurie
A9699- Radiopharmaceutical, therapeutic, not otherwise classified
Read the complete update here.
Consultation Services: United Healthcare has revised its Consultation Services policy to affirm the CPT Codes 99241-99255 will no longer be reimbursed. This change aligns United Healthcare with the Centers for Medicare & Medicaid Services (CMS). UHC would like to collaborate with care providers on older fee schedules (2009 and prior) to move to more current fee schedules. UHC will take a phased approach to implement this change as follows:
Effective with dates of service of June 1, 2019, United Healthcare will no longer reimburse CPT codes 99241-99255 when billed by any health care professional or medical practice with a participation agreement that includes contract rates determined on a stated year 2010 or later CMS RVU basis.

Effective with dates of service of October 1, 2019, United Healthcare will no longer reimburse CPT codes 99241-99255 when billed by any health care professional or medical practice.

Health care professionals and medical practices should instead bill consultation services in accordance with current evaluation and management guidelines published by CMS.

With respect to telehealth and telemedicine services, the Telehealth & Telemedicine Policy will continue to apply and HCPC codes G0406 – G0408, G0425 – G0427, G0508 and G0509 will be payable pursuant to that policy, the participation agreement and the member's benefit plan.

Consultation services may still be reimbursed when billed in accordance with the Preventive Care Services Coverage Determination Guideline for services such as lactation counseling.

At this time, UHC will not be altering the Global Days Policy to apply a reduction to evaluation and management codes submitted with modifiers 25 or 57 as once announced with this Consultation Services policy change. CMS ceased reimbursement of consultation services CPT codes in January 2010 and increased the Relative Value Units (RVUs) for E/M codes at that time to offset this shift in its reimbursement methodology. For this reason, United Healthcare encourages providers who are on an older fee schedule to modernize their fee schedules to bring them into alignment with CMS's current Relative Value Unit methodology, since the older fee schedule reimbursement does not appropriately align with current RVU structure for E/M services and many other procedure codes.
Read the complete update here.
Local and Regional Updates
The following are updates in your Section. Please contact AUA Executive Vice President Kathleen Zwarick at kzwarick@AUAnet.org for more information on any of these issues.
Maryland
SB 940 – Certificate of Need
Senator Katherine Klausmeier (D) introduced SB 940 altering a provision of law exempting offices from certificate of need requirements.
This measure provides that a Certificate of Need is required before the type or scope of any health care service is changed if the health care service results in a change in operating room capacity in a hospital. This measure alters the circumstances under which a certificate of need is required before certain capital expenses are made by or on behalf of a certain health care facility.
SB 940 has been for a March 19 hearing in the Senate Finance Committee.
The bill is available here: 3/15/2019 Version
SB 45 – Medical Malpractice
This measure alters the settlement provision required to be included in policies of health care malpractice insurance to clarify that the insurer is authorized, without restriction, to negotiate and effect a compromise of claims unless the settlement amount exceeds the limits of the insurer's liability.
On January 31, SB 45 passed the Maryland State Senate. On March 14, a hearing was held by the House Economic Matters Committee where further action has not yet been taken.
The bill is available at: 1/9/2019 Version
HB 1323 – Medical Malpractice
Delegate Samuel Rosenberg (D) introduced HB 1323 requiring an award or verdict for future medical expenses to be based solely on average Medicare reimbursement rates in effect on the date of the award or verdict for the locality in which the care is to be provided.
This measure requires an award or verdict in malpractice cases for future medical expenses to be based solely on average Medicare reimbursement rates in effect on the date of the award or verdict for the locality in which the care is to be provided. This measure requires that an award or verdict for future medical expenses for hospital facility services to be based on rates.
On March 14, the House Judiciary Committee held a hearing on HB 1323. No further action has been taken.
The bill is available at: 2/15/2019 Version
New Jersey
SB 3521 – Medical Malpractice
Senator Robert Singer (R) introduced SB 3521 requiring physicians, dentists, podiatrists, optometrists, and chiropractors to disclose information to patients concerning criminal convictions and disciplinary actions. This includes the following items:
(i) any crimes of the first, second, third, or fourth degree where the practitioner was convicted and involved harm to a patient
(ii) any final disciplinary actions involving drug or alcohol abuse directly involving harm to a patient
(iii) any final disciplinary actions involving any act of sexual abuse, misconduct, or relations with a patient
(iv) any final disciplinary actions involving inappropriate prescribing 
The bill is available at: 3/4/2019 Version
Pennsylvania
HB 602 – Provider Contracts
Representative Anthony DeLuca (D) introduced HB 602 that would prohibit a health care payer from discriminating against a willing provider.
This measure requires a health care payer to contract with and to accept as a health care benefit plan participant any willing provider of health care services. A health care payer may not discriminate against a provider of health care services which: i. agrees to accept the health care payer's standard payment levels, and ii. meets and agrees to adhere to quality standards established by the health care payer.
The bill is available here: 3/1/2019 Version
HM 28686 – Certificate of Need 
Representative Anthony DeLuca (D) and Representative Dan Frankel (D) announced their intention to introduce legislation reinstating certificate of need. Their legislation would reinstate the Certificate of Need program, adding an element related to hospital consolidation.
In their memo, Representative DeLuca and Representative Frankel stated: "Hospitals, hospital equipment, and trained expert providers are important, and expensive, resources. We should be cautious with these valuable resources because if not carefully managed, they can drive up the cost of medical care. In fact, experts agree that communities that are over-bedded – ones that have too many hospital beds for the number of patients who need care – or where the medical care is consolidated and owned by one system, substantially increases the cost of care.
Pennsylvania has both problems. More patients are getting care outside the hospital, while the number of licensed beds has gone up. To compound these issues, our independent hospitals are being purchased by large systems."
The memo is available here: 3/6/2019 Version
West Virginia
SB 487 – Medical Malpractice
Senator Michael Maroney (R) introduced SB 487 providing that in an action brought against a health care facility or health care provider alleging inappropriate staffing or inadequate supervision, if the facility or provider demonstrates compliance with the minimum staffing requirements under state law, the facility or provider is entitled to a conclusive presumption that appropriate staffing and adequate supervision to prevent accidents were provided, and a rebuttable presumption that adequate supervision of patients to prevent accidents was provided, and the jury must be instructed accordingly.
Under this measure, if the staffing is less than the requirements dictated by state law, then there is a rebuttable presumption that there was inadequate supervision of patients and that inadequate staffing or inadequate supervision was a contributing case of the patient's fall and injuries or death.
On March 9, the Senate and the House of Delegates adopted the Conference Report with a vote of 27 – 6 and 50 – 49, respectively. It is eligible to be sent to Governor Jim Justice (R). Since the Legislature has adjourned sine die, the Governor has 15 days, excluding Sundays, to sign or veto this measure. If the Governor does not sign this measure, this measure will be enacted without a signature. If the Governor vetoes this measure, this measure will likely not receive further consideration.
The bill is available at: 3/9/2019 Version
ICYMI: Updates from the AUA Policy & Advocacy Brief blog
Important Information about BCG Shortage
Last month, we shared a message regarding Merck's anticipated TICE BCG supply constraints, due to an increasing global demand for the product. Although Merck is exploring options to increase their production of TICE BCG, they expect this global supply constraint to continue throughout 2019. This week, the AUA shared strategies that may help maximize the care for patients with NMIBC, subject, as always, to physician judgment in individual cases.
AUA Welcomes Two New Team Members
Kimberly Serota joined the AUA on February 18 as the Patient & Research Advocacy Coordinator. Ms. Serota will be overseeing the AUA's patient and research advocacy initiatives and patient events at the AUA Summit, the Patient Advocacy Program at Annual Meeting, and the Bladder Health Alliance Roundtable meeting. She holds a Master's degree from University of Maryland at Baltimore and a Bachelor's degree in Political Science from the State University of New York.
Rebekah Perry started on February 25 as the new Payment Policy Specialist. Her education includes a Master of Public Administration, and a Bachelor of Arts in Political Science. Ms. Perry's responsibilities at the AUA include researching and analyzing federal agency rules, as well as commercial insurance policies. She will be writing articles for the AUA's Policy & Advocacy Brief newsletter as well as supporting the various AUA Payment Policy Committee and workgroups.
National Institutes for Child Health and Human Development (NICHD) Strategic Plan: Research Advocacy Committee Provides Urology-focused Feedback
Members of the AUA's Research Advocacy Committee (RAC) orchestrated efforts to respond to NICHD's call for strategic plan input. Feedback includes input from a variety of urologic stakeholders including the Societies for Pediatric Urology, the Society of Urodynamics, Female Pelvic Medicine, and Urogenital Reconstruction, and the American Urological Association's RAC.
Practice Management Conference Highlight Series: Dr. Jeff Gorke Discusses the Improvements in Revenue Cycle Management; Sharon Stover Discusses Staying Current with Human Resource Policies
The AUA continues to release new installments of the 2019 Practice Management Conference Highlight Series. Each entry in the series features a brief introduction for one of the conference's featured speakers and gives a preview of their presentations. Recently, we released the highlight for Jeff Gorke, MD. During his presentation "Improvements in Revenue Cycle Management," Gorke will educate conference attendees on how best to manage and enhance the revenue cycle of their practices. We also released another highlight for Sharon Stover, Director of Human Resources at the AUA. During her presentation, "Stay Current with Human Resource Policies," Stover will discuss how staying up to date on human resource policies can make a positive impact on practice operations. Our latest highlights are posted to the AUA's Policy and Advocacy Blog weekly.
Learn more about the 2019 AUA Practice Management Conference and register today!
Register Now for the 2019 Practice Management Conference
Registration is now open for the 2019 Practice Management Conference. The conference will be held on May 2-3, 2019 in Chicago, IL at the McCormick Convention Center (second level of the North Building). Our conference attendees will enjoy valuable presentations on a wide range of practice management topics such as the role of urology in clinically integrated networks, the use of scribes in urology practices, and an update on USP800 Regulation. Next year's attendees have even more to look forward to, as all conference attendees will have free access to the AUA's exhibit hall with paid registration for the Practice Management Conference.
Evaluation and Management (E&M) Codes: AUA Launches New Audit Service
Would you like to improve the financial health of your practice? If so, the AUA's E&M Audit Service is an essential option for your team. Designed for evaluation and management (E&M) services and minor procedures only, the E&M Audit Service provides a mechanism for educating providers on documentation guidelines, ensuring all services are supported, and all appropriate revenue is captured.  There are multiple benefits to participating in this program:
Our audit service is urology-specific and is being performed by experts in the field.

All auditing is done at the AUA. No medical records are outsourced to a third party.

The service also offers your practice an opportunity to identify reimbursement deficiencies and increase revenue by spotting under-coding and unbilled services.
Slots for this program are limited and will be filled based on submission date and availability. 
Visit the AUA's E&M Service page to learn more about using this service for your practice.